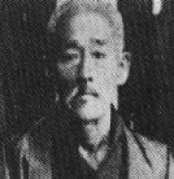 Kanryo Higaonna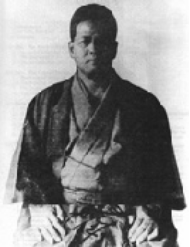 Chojun Miyagi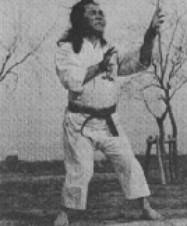 Gogen Yamaguchi
Ryu Ryu Ko was the teacher to Kanro Higahonna during his stay in Fukein Province of China. Kanro was responsible for bringing the discipline back to Okinawa. I don't have a photo, but if anybody has one or maybe a sketch. please send it.
Kanro Higahonna was the teacher to Chojun Miyagi. Kanro brought his art to Naha, Okinawa. It became known as Naha - Te or Hand of Naha. Also referred to as Shorei Ryu before the art developed into the style known as Goju.
Chojun Miyagi is the founder of all Goju Ryu. It all started with Miyagi Sensei in the Okinawan Province of Naha. Miyagi was the first to name his art by description., Hard Soft Style. Before that all styles were basically named after the province it came from.
Gogen Yamaguchi is the founder of Goju Kai and Japanese Goju. He was innovator and added Jui Kumite and Taikiyoko Kata into the system. Many believe it was his time spent with Gichin Funikochi, the founder of Shotokan, that influenced him.
Profiles in Lineage to Satori Goju