Peter Urban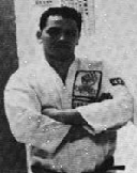 Peter Urban, after training with Gogen Yamaguchi, brought the Japanese version of Goju to the United States. He made adaptations as well to the system and it became known as American Goju. He founded USA Goju.
Harry Rosenstein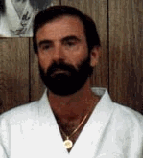 One of the best products of Urban's Dojo was Shihan Rosenstein. He was the co-founder of Nisei Goju and the founder of Kanzen Gojuryu Karatedo. He taught Michael P. DiRaimondo. Thank You Shihan!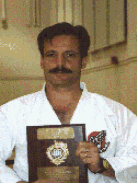 First Goju instructor to Sensei Burns. Still instructing Karate in the Kanzen Gojuryu Organization. He is currently ranked 7th Dan Black Belt. To this day I still still can't figure out how Kyoshi D., as we call him, can do all that he does. He is Amazing.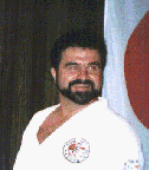 2nd Goju Instructor to Sensei Burns. Excellent Kata, and Kumite!
Sensei Burns founded
Satori Goju Karate-Do. Sensei Schults also participated. But left after a few years.
Lineage of Satori Goju Ryu
2nd Page